Work days leave very little time for knitting. As promised I'm showing off my latest stash acquisitions. First, from EBay some lovely sock yarn. The psychology of auction bidding is fascinating. I started bidding on yarn like this when it was going at a bargain price hoping to get a "buy". When the price exceeded the "Buy It Now" price of another vendor I laughed out loud at those fools who were paying inflated prices and immediately purchased a skein. Never mind that my original intent was to get a bargain. I give you Cherry Tree Hill Supersock in the Spring Frost colorway.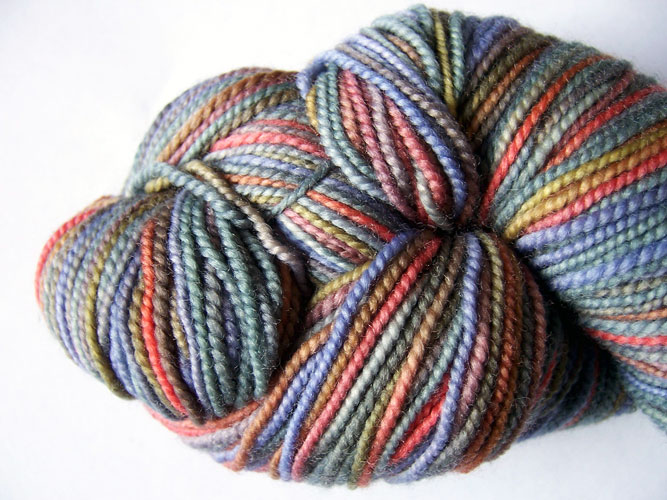 The other yarn was acquired on the day trip to Buffalo. The purpose of the trip was to take the four Pella windows in for drilled holes so that the between window shades could be installed. To make the trip more interesting I decided to locate a yarn shop to visit. The Elmwood Yarn Shop came highly recommended on the web and it was a very pleasant little store with a friendly owner. My purchase was 3 skeins of Plymouth Baby Alpaca in purple for a scarf for DH.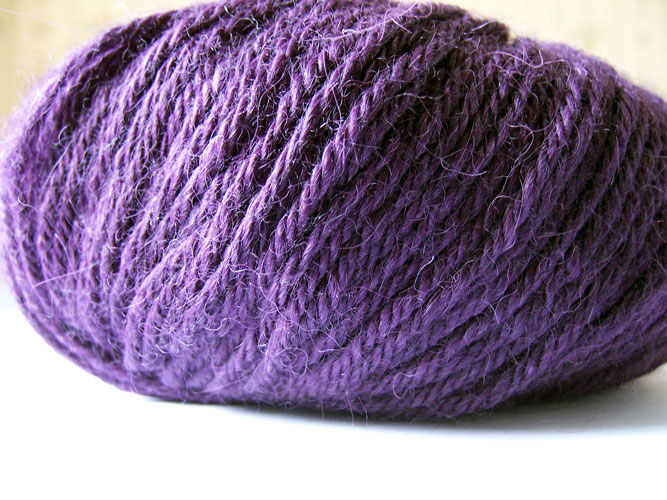 I've also joined the
Stitch Marker Exchange
which should be great fun. I'm looking forward to both making stitch markers to send out and receiving packages in my mail box.