At long last I am at home when the sun is shining. That is not to say that we've not had some sunny days this week. But after I've made my way home and then prepared and eaten dinner it is too dark for flashless pictures. I've been working away on my Opal sock and am very pleased with both my progress and the noticable improvement in my knitting skills. Having an electronic balance at work is a good thing and I was able to weigh my remaining yarn and determine that I had used much less than 50% for the first sock and so could indulge my desire for symmetry. I could not be happier with the results and as you can see I'm almost to the heel flap.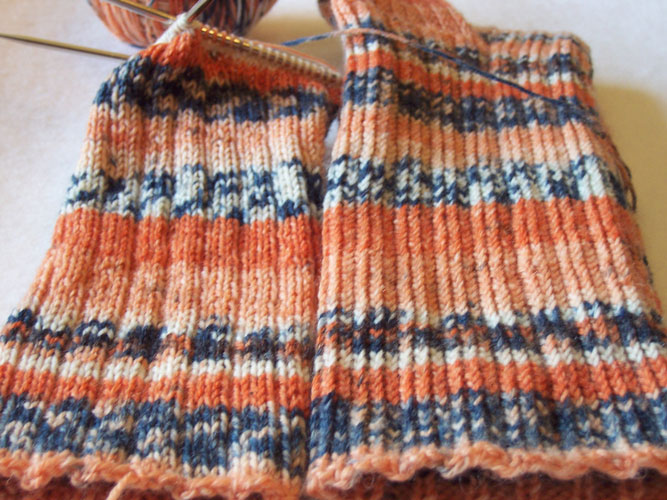 Now for an update on the yarn purchases. In order of purchase:
First, I bought a skein of sKnitches Syncopation sock yarn in the Day Spa colorway on EBay. This one is hard to photograph. The official color description is chocolate brown, warm pink, and leafy green. The leafy green approaches lime and the warm pink is closer to peach in my book. Syncopation is a self striping yarn with stripes of various widths. I'm thinking a simple stockinette pattern for this one.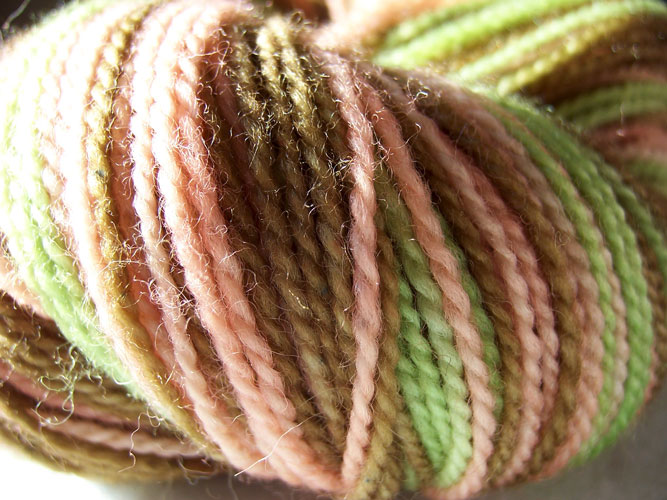 Next, on my spring vacation, I checked out
Simply Socks
where I purchased 2 skeins of Claudia Handpaint in Begonia, 1 skein of Fleece Artist Merino in Paris and 2 skeins of Lorna's Laces in Denim.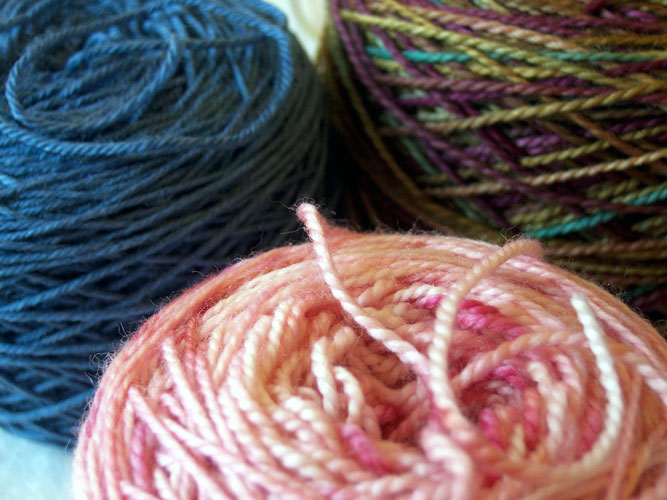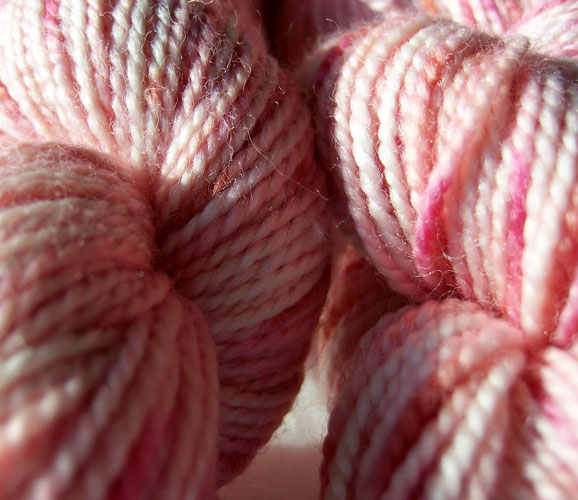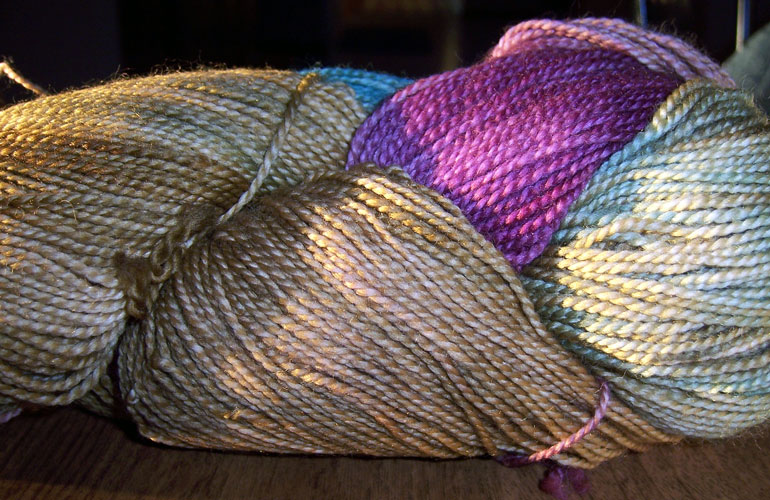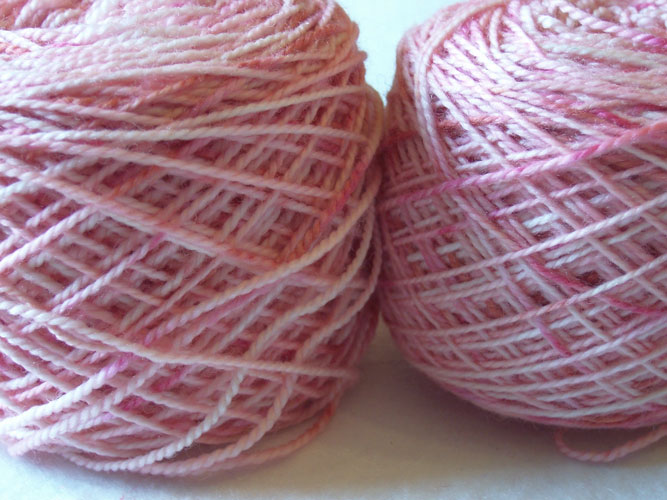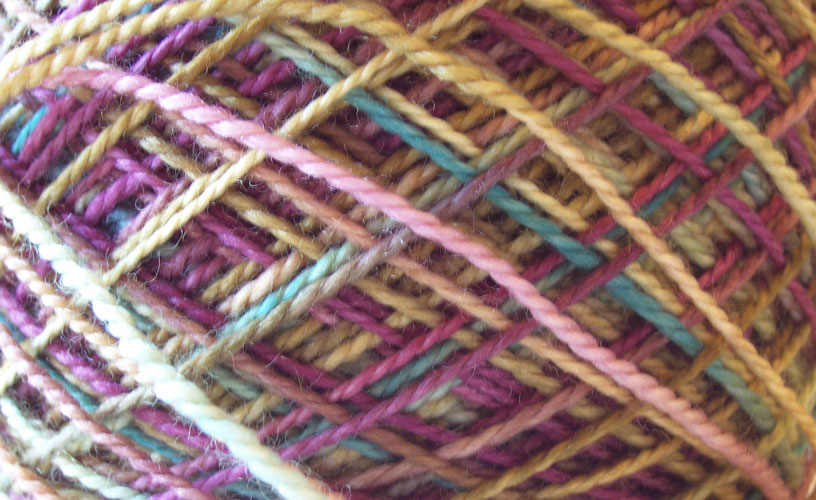 As I mentioned earlier, I had google searched a yarn store on my route to Grove City and originally planned to stop there on my way back to NY. Instead I stopped on my way to Grove City to break up the rainy drive and had no difficulty locating Butler's Country Knit Shop. The shop is on a residential street in a house and Marge Butler has 3 rooms full of yarn at 10 percent discount. I walked away with a skein of Lamb's Pride Worsted in Supreme Purple which has already been knitted into a Dulaan hat, a skein of Elsebeth Lavold Silky Wool in olive green which is reserved for a
Branching Out Scarf
, and a skein of Trekking XXL which had a teal cast to it in the store but now appears to be purely shades of gray. Perhaps a pair of socks for DH if he continues to be so helpful...more about that later.
.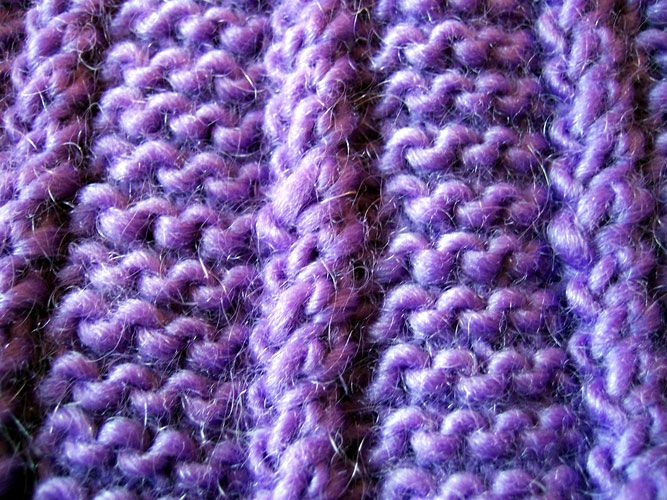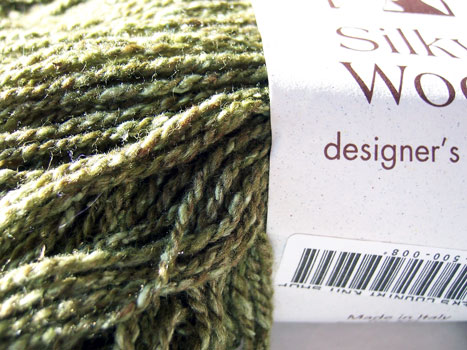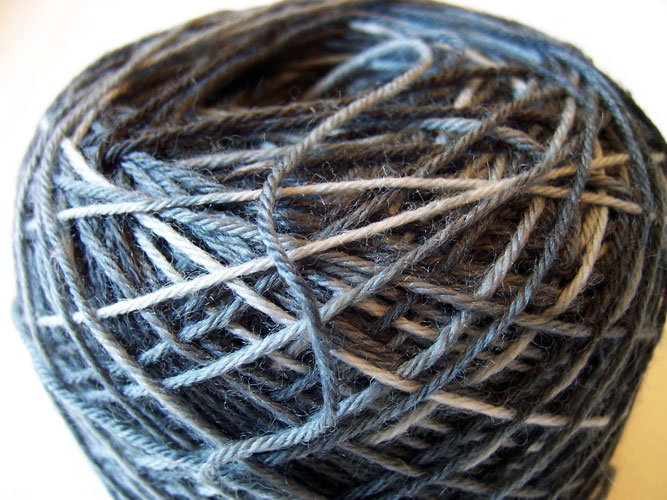 In addition to my purchases, my cousin gifted me with a skein of vintage Tahki Donegal Tweed (purchased when the skein price was $4.50). I'm looking for a good project for this one.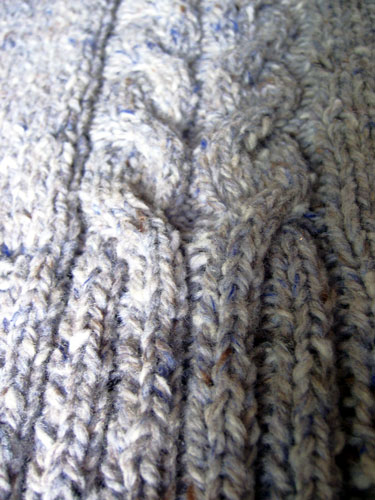 We had an exciting Thursday evening turning all my new yarn into "cakes". DH watched me wind the first skein and after receiving much helpful advice and feedback about all the things I was doing incorrectly I turned the task over to him. It's a win-win. He has something to do and I get more knitting time.
Stay tuned for pictures of the two Dulaan hats which are currently blocking and my "very last" sock yarn purchase from Webs.