At last I have obtained photos of completed work and all my works in progress. You can see them on my sidebar.
In my
Kyarns
order I also received two skeins of Artful Yarns Candy (on clearance, of course). It is an interesting yarn with a one skein baby hat pattern on the label which I intend to try at my earliest convenience. Looks to be a quick knit and perhaps something I can do while I wait during DH's upcoming surgery. The color names are quite creative and don't really tell one much about the color - Sweet Tart and Jelly Bean.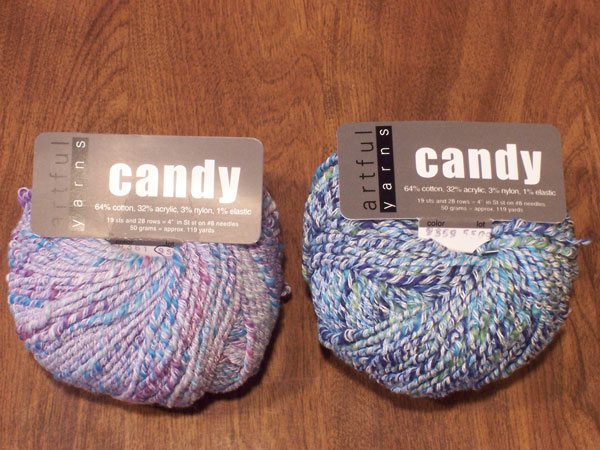 Bathroom remodel is continuing to proceed at a rapid clip. One worker was here today finishing the dry wall so tile work can begin first thing Monday morning. I wish I had taken "before" pics but I do have construction photos and will update as progress occurs. The long awaited bath tub is in place.