After Friday's post, while I was waiting for the drying of my Skye tweed swatch I decided to try socks with the bargain skein of Opal sock yarn. In the past I've not been very satisfied with my joining method when begining a circular piece either on DPNs or circs. Searched my small knitting library for a solution and came across Nancy Bush's Cross Over Join which worked like a charm. Although the orange yarn would not have been my first choice I'm rather pleased with the socks so far. For my first pair of socks I'm doing a simple 3x1 rib pattern on number 2 needles. One evening yielded 3 inches of cuff so progress was not as slow as I had thought it might be.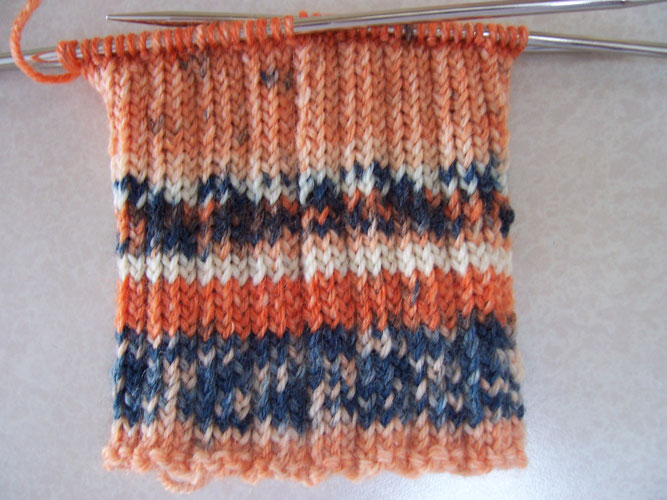 Saturday, I coerced DH into accompanying me to Michael's for supplies to make stitch markers. I selected the beads and he did all the work with pliers to produce these.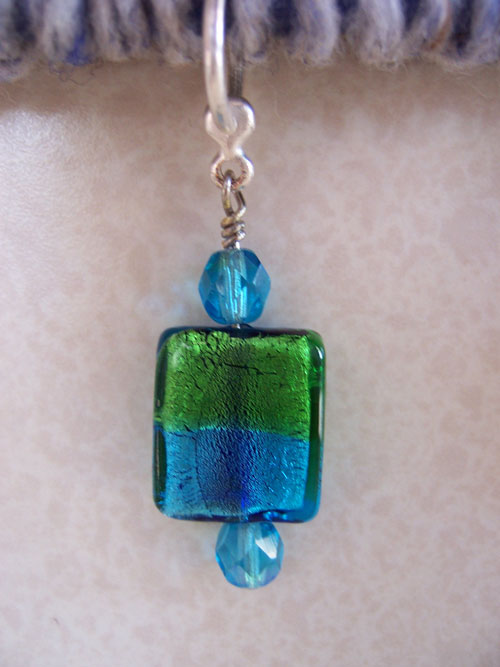 Somehow I thought they were essential to the making of CPH and once they were complete I cast on and made it through 4 inches of ribbing and the beginning of the first cable repeat. I'm close to finishing the first ball of yarn, but this ball also produced my swatch so there is much knitting yet to be done. I'm loving the color even more as I see it on a larger canvas. You can see a picture of my progress to date on the sidebar.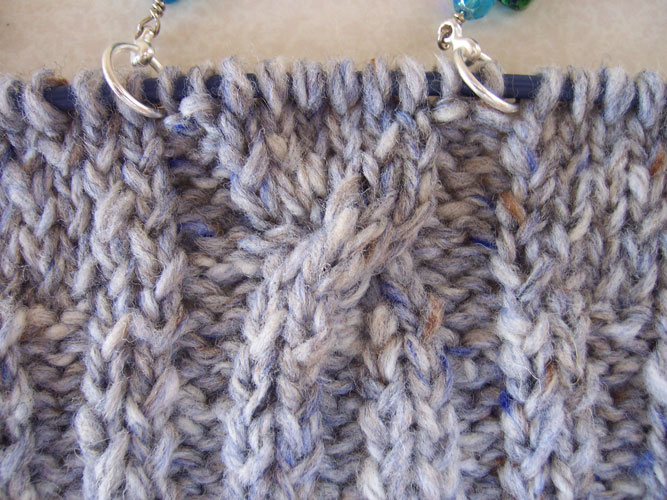 For those of you who've been following the bathroom story, I decided to return both shower curtains and use a white curtain. Too much color going on all ready in this room. Robe hook has now been installed on the door.