Those who know me well would confirm that I am not a patient person. I see this quality in my knitting at regular intervals. Yes, I spent most of the day on Friday with CPH and much progress was made. But, by Friday evening I had decided I really needed to start a project which could be completed this weekend so I could cut another notch on my Completed Projects list. None of the WIPs were going to work so I eyed my Burly Spun Lamb's Pride and cast on for the cabled helmet hat. And besides, I
really
need to be working on those Dulaan projects. Thus I fell into temptation.
I've been working off and on all weekend but see that my original goal is not going to be met. I still need to seam the back, knit on earflaps, and crochet tie strings. Working on size 15 needles feels awkward after the smaller needles of my other projects but there is something satisfying about the speed of completion. Here's a picture of my progress so far.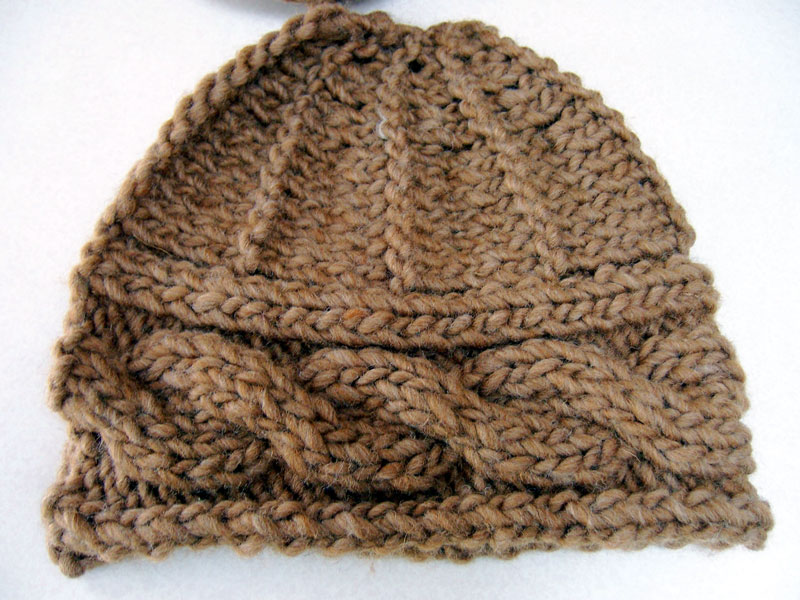 (The picture is a little bit deceptive as you're only seeing half of the hat. There's another half underneath.)
As promised yesterday, here are some pictures of my Wide Wale sock. When I look closely I can see some laddering at my DPN junctions. A part of me wants to frog but reason has prevailed and I've resolved to figure out how to do better in the future.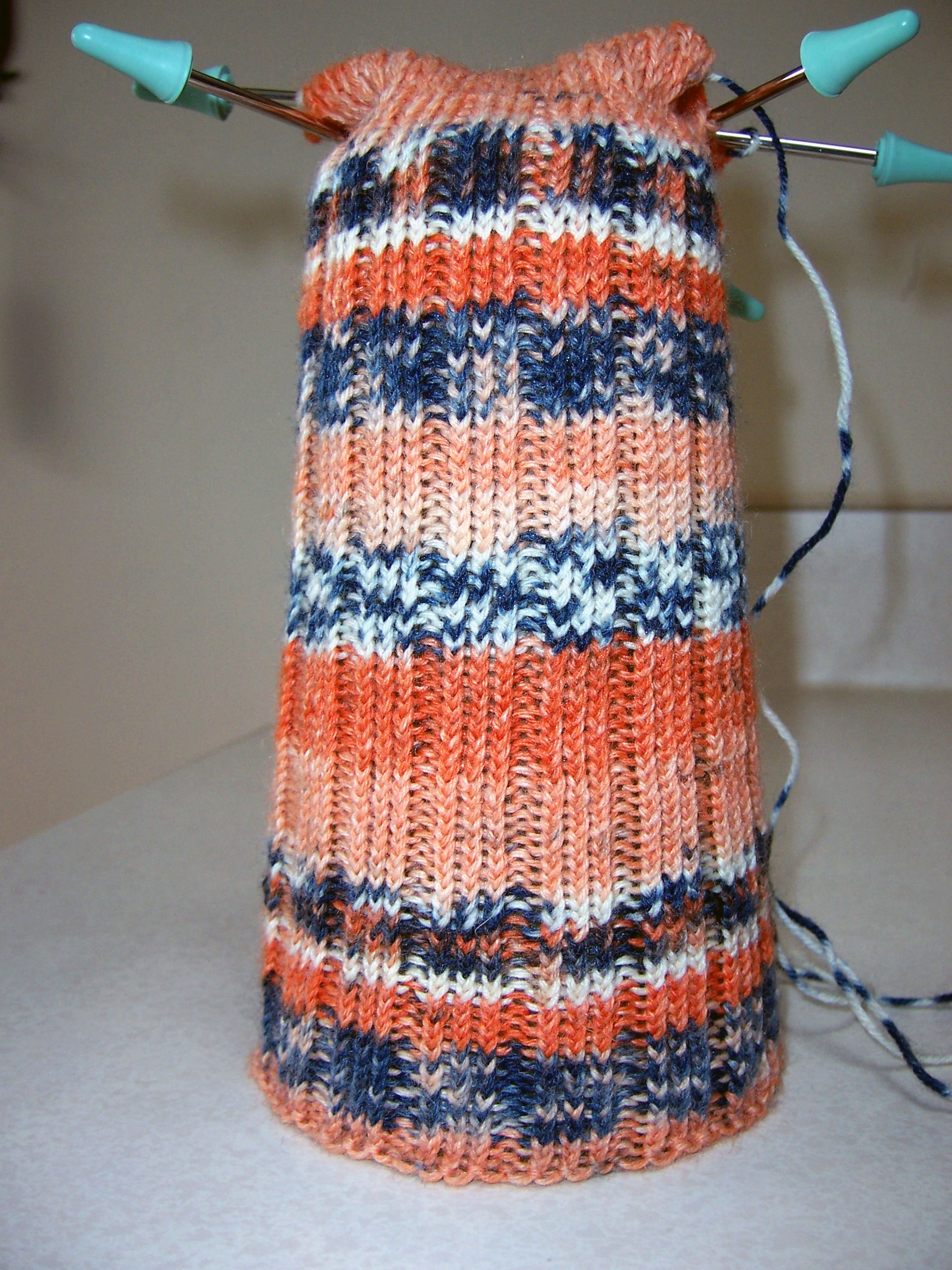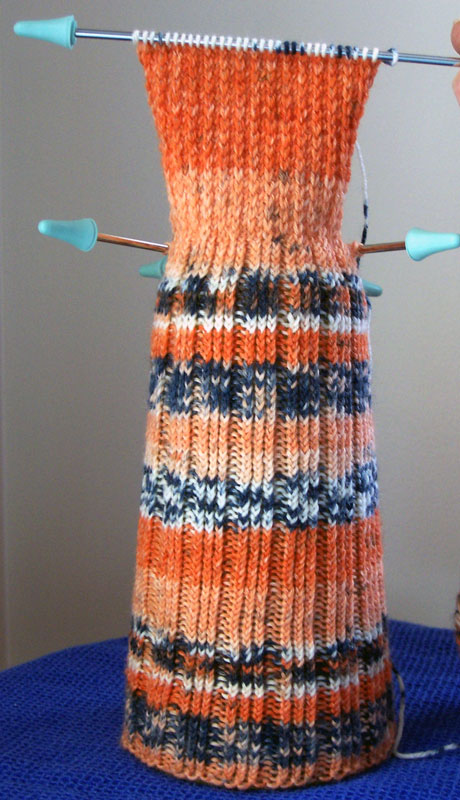 Borrowed the idea of stretching my sock over a drinking glass from another blogger who shall remain nameless since I've forgotten where I saw it.
Some stash enhancement occured via EBay but I'll not update until the items actually arrive.