Weekends are usually my best time to knit but knowing that I had a week of vacation ahead of me I used my weekend to see a movie preview - "The Last Mimzy", plan my summer travels and finally attack the income tax. Having done that I once again turned to the small projects which can be completed quickly and neglected CPH.
First up is a pair of Rowan Plaid mittens for the Dulaan Project. The yarn was purchased from
Webs
on closeout as a "must try this once" yarn.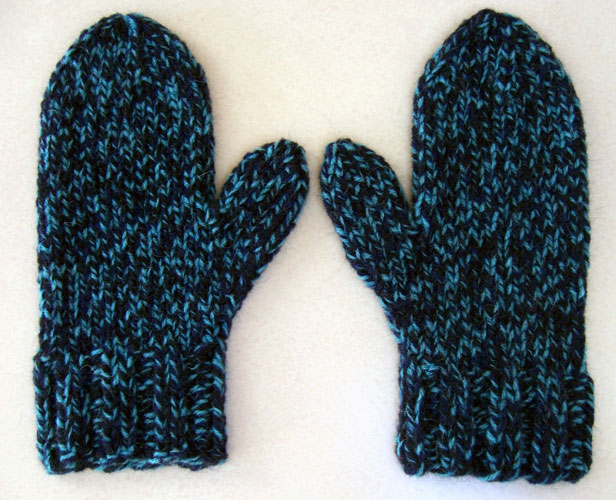 Pattern:
Plaid Mittens
Needles:
Size 10-1/2 Clover Bamboo DPN
Yarn:
1 skein Rowan Plaid Nuzzle
Comments:
Loved the pattern and the yarn. Only concern is the color left on my towel after a Eucalan bath and blocking. Liked this one so much that when I saw an even better price for the yarn at
Richesse Online
I purchased an additional 4 skeins.
Next project resulted from a Christmas present false start. I made my SonIL a scarf for Christmas and originally purchased 2 skeins of Lion Brand Cashmere Blend in red. DD vetoed my color choice so I went searching for another use for this yarn and found
Valentine Socks
. In my case they turned out to be St. Patricks Day socks.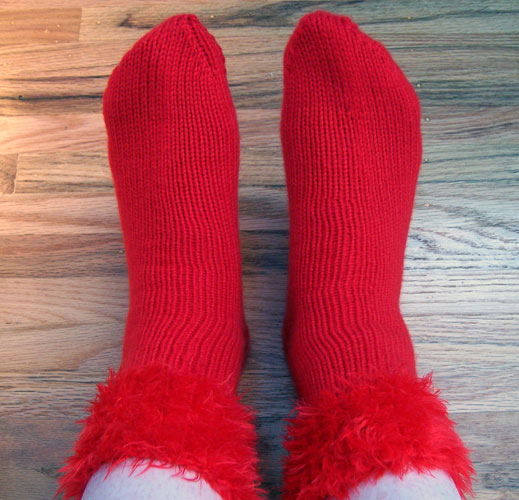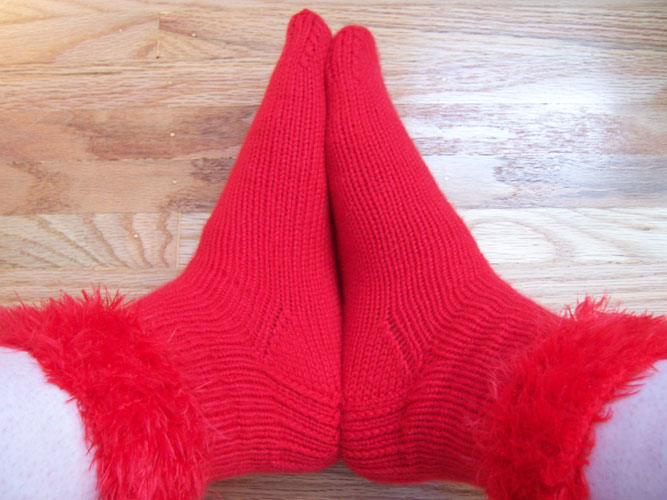 Pattern:
Valentine Socks
Yarn:
2 skeins Lion Brand Cashmere Blend, 1 skein Lion Brand Tiffany
Needles:
Size 4 Clover Bamboo DPN
Comments:
Extremely frustrating experience with the Tiffany yarn initially. Numerous attempts starting the first cuff as I kept either losing or increasing stitches. Second cuff went much smoother. Cashmere Blend yarn quantity sufficient for my size 9 foot but only had 6 inches left from first skein and about a yard from the second. Very warm and cozy "girly" socks and I can see good progress on my sock making technique.
Socks are becoming very appealing and I can see many more of them in my future. But for now, I'm headed back to my Central Park Hoodie.