A wonderful time was had in NYC and I will write more about that later. Today, I want to show off the stitch markers I received and the single skein of yarn I purchased on my trip. The first markers are from
Leslie
in South Carolina who made me beautiful turquoise markers with small rings, at my request, to use with sock needles. Aren't these gorgeous!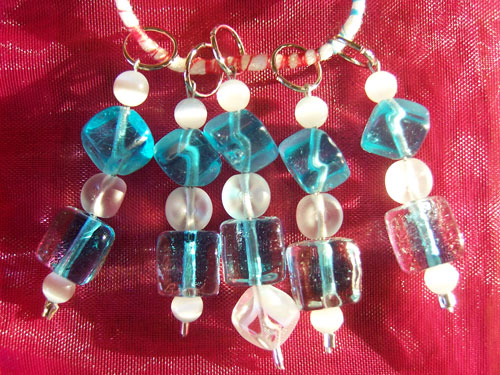 Today, after a very long work day, I arrived home to find a second package in my mail. Patty from Minnesota sent me these elegant markers along with a mini-skein keyring made from baby alpaca yarn. I love these markers as well and the alpaca is oh so soft!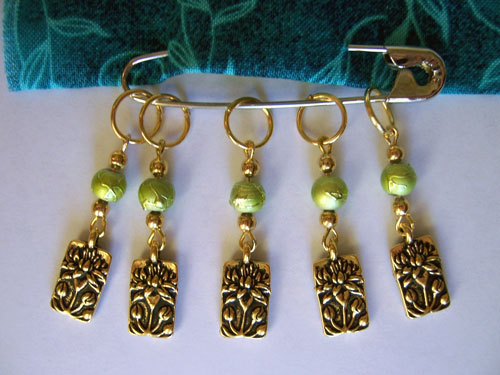 My swap exerience was excellent and I'm thinking of signing on for the next go-round which starts May 1.
Eldest DD and I visited Seaport Yarn in Manhattan and found it to be just as most bloggers describe it... a office space with multiple rooms packed with yarn. She bought a single skein of Cherry Tree Hill Supersock Monet and I bought a single skein of Colinette Jitterbug Gauguin also for socks.