Despite my best efforts the CPH body is not quite complete. I've been oh so close several times and today I thought it was finished but just discovered that the right front is one cable repeat longer than the left front. I'm taking a break. This particular knitting project is too involved to complement the rest of my life right now. Maybe tomorrow after work I'll be ready to reknit the remaining few inches and maybe I'll return to this project when the semester ends in two weeks. In my drive to meet my knitting goals I've killed the joy of the process and I'm making silly, dare I say stupid, mistakes.
My most recent EBay bargain was three skeins of Debbie Bliss Cashmerino Chunky in a color Debbie Bliss calls Lime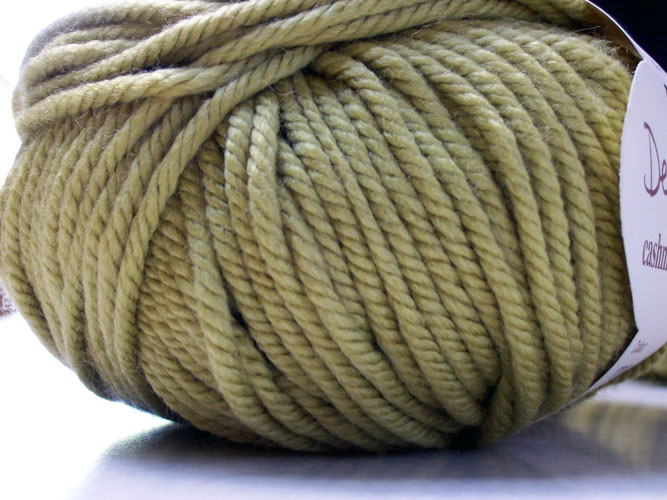 and DH calls Puke Green. Perfect for knitting up the
Simply Soft Cashmerino Dulaan Hat
.
Tonight, after the laundry, cleaning and grocery shopping are done, I fully intend to plop myself in front of the TV to watch my Netflix West Wing Season 7 episodes. I'll be knitting hats until further notice.