We've been having a heat wave in my part of the world. Yesterday temperatures were in the mid 90's and after DH and I walked into our village for Canal Days we happily returned to our air conditioned home where I've been doing a lot of knitting on my 100% wool sweater. The body is reknit and ready for blocking and the sleeves are progressing nicely. I decided to shorten the cuff by an inch since the original design has extra long sleeves extending down over the hand. I'm more inclined to roll up my sleeves than to pull them down over my hands plus it makes one less inch to knit.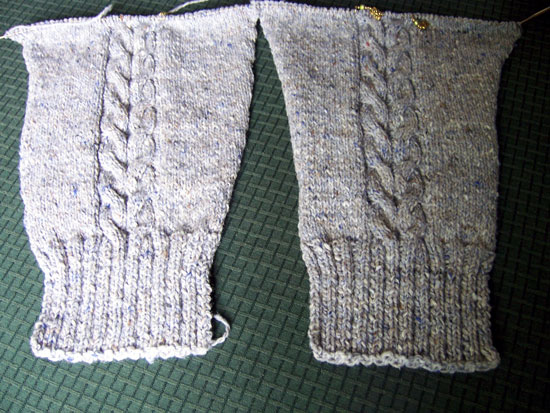 I'm making progress on the Starry Glitter Alpaca Scarf as well. This one too is difficult to photograph.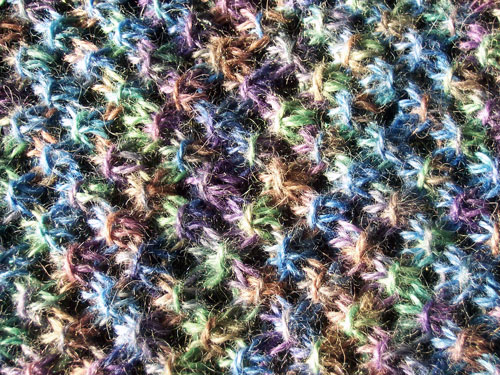 The Lion Brand Magic Stripe Bright Spring socks have been neglected but not forgotten. I'm trying to limit works in progress to no more than three - 1 sweater, 1 scarf, 1 sock but am already thinking ahead to the next socks. I'm ready for the big time and plan to cast on with the Colinette Jitterbug making the basic sock on the label.