Received my invite to
Ravelry
mid week and ever since have been busily cataloging my stash and projects for "My Notebook". DH watches in amusement as I photograph each skein of yarn and I'm wondering as well if I'm not giving in to my worst
OCD
tendencies but the organizational concept is very appealing. I've always wanted an inventory of all my yarn, needles, and projects. Seeing all my stash (and I've not completed the sock yarn yet) has given me a very visual reminder of how much yarn I have so I've stopped haunting EBay for the moment. Plus I have an upcoming birthday and I think (hope) I may be receiving some yarn gifts.
The Magic Stripes Bright Spring Socks are complete and although they are not as perfect as I might like they are good enough. I did end up with sufficient yarn and actually had quite a lot remaining which leads me to believe that there may be variation between skeins at Lion Brand. I still have one more skein of this yarn in a denim blue/red colorway but I'm putting that on hold and trying a more challenging sock.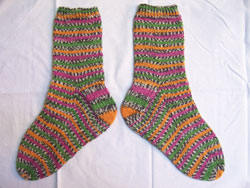 Final tally on the Microspun Preemie Hats is three. I'll be making more of these in lavender at a later date.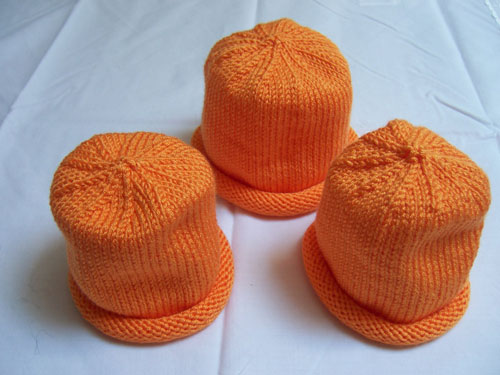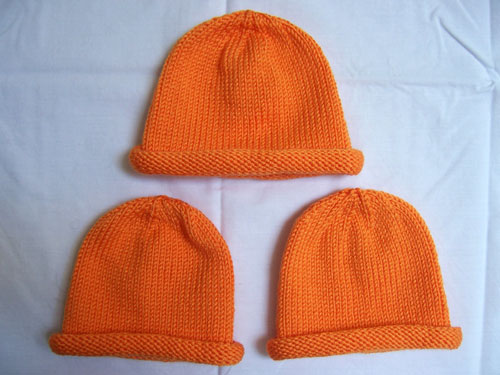 I've started
Hedera
by Cookie with my Rowan 4 Ply Soft yarn in a color called Clover. Size 1 needles are a little like knitting with toothpicks but I've been pleasantly surprised by my progress. I currently have 8 of 14 pattern repeats complete for the leg of sock one.