I am once again participating in a
Stitch Marker Exchange
. These beauties will be mailed tomorrow to knitters in Canada and England. Selecting beads for stitch markers is almost as addictive as selecting yarns for knitting. So many possibilities! Some of the beads came from a great local store I just found.
Let's Bead
in East Rochester will be seeing more of me. Credits go to Michaels for the colored safety pins which I could not resist for holders.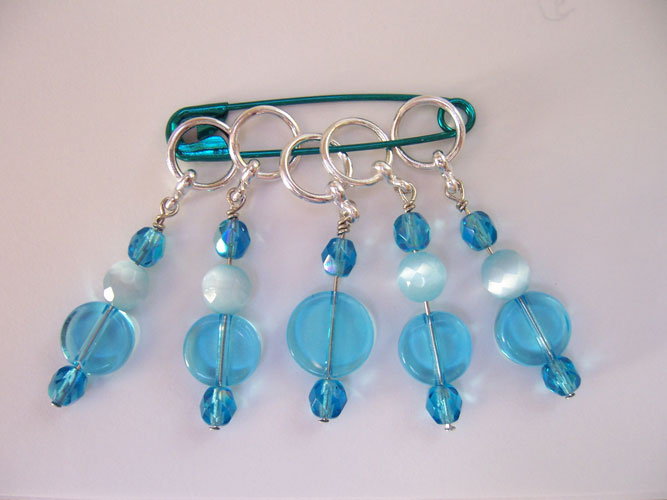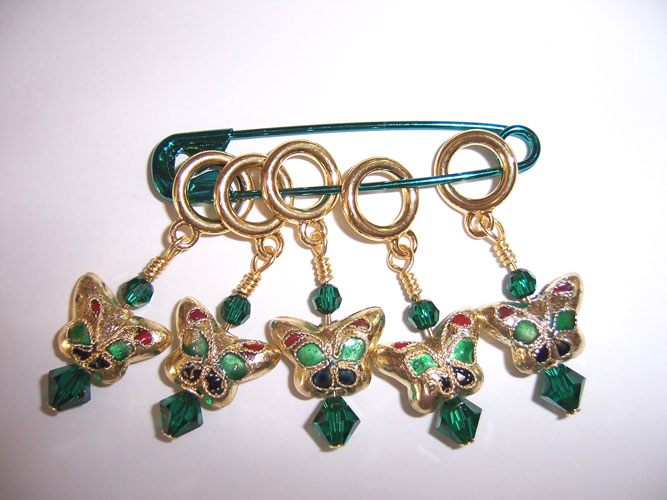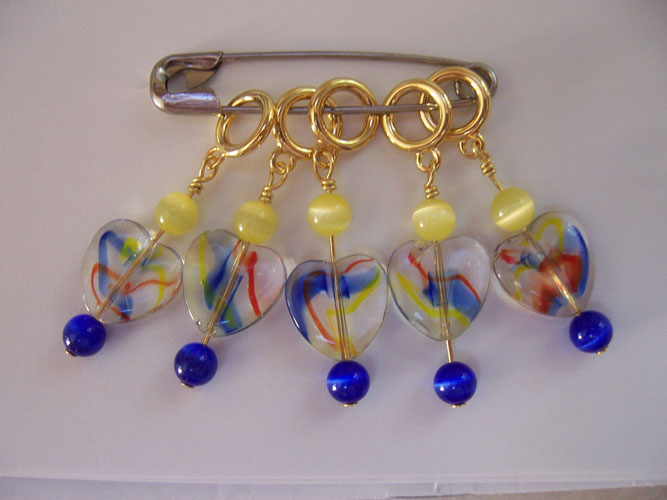 I've been doing some spring/summer cleaning this week and in the process came across two skeins of Lion Brand Microspun purchased in the distant past. I'm not sure what I originally intended but I quickly found this pattern for a
Preemie Hat
on the Lion Brand website. My thought was that I would quickly knit up this yarn so I wouldn't have to add it to my already quite long stash list. Good intentions, yes? Well, the pattern has 4 sizes of hats and I opted for the Newborn-3 month size first thinking that would use most of the skein but no, it only took about half the skein. So then I cast on for a Preemie-Newborn hat thinking surely that would finish the skein. Here's where I am now.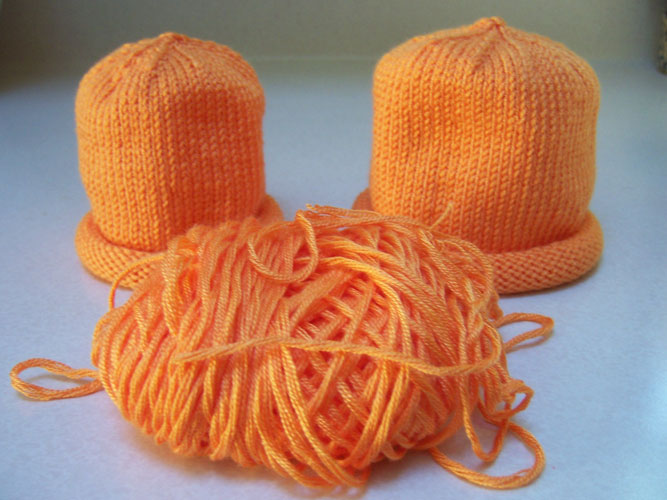 Looks like at least one more hat just to finish this skein and I still have another skein of purple. Although Microspun is composed of multiple strands I had no problems with splitting but I was using my bamboo DPNs. The fabric is very soft and stretchy (in a good way).
All of my projects are progressing but none is complete. The Spring Socks are the closest to finishing. I'm reasonably happy with the remainder of this sock in terms of matching the first although the heels are not the same.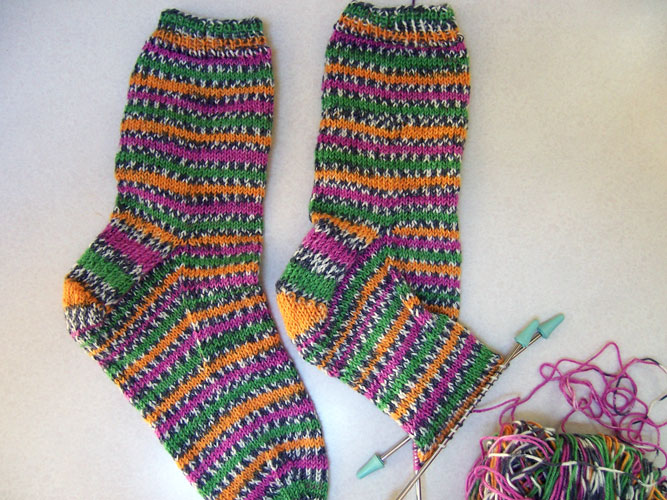 Thanks to all who commented about cotton blend socks. You've given me good advice and I'm particularly intrigued with
Lia's
comment about the princess sole which does sound more comfortable. Just trying to decided if I'm up for that much purling.