As hoped DH gave me two Elizabeth Zimmerman books, a blocking board, and sock blockers. The blocking board was immediately used to block the Starry Alpaca Scarf and it is my pleasure to show the finished product.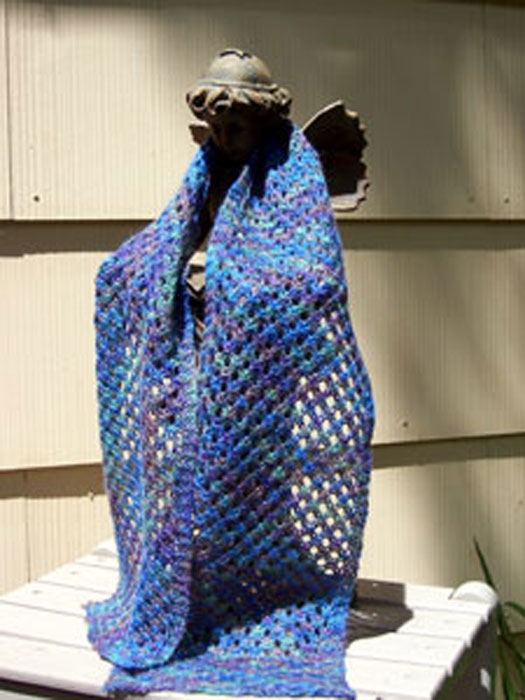 This scarf makes me happy every time I look at it because the colors are so yummy. There are some particularly beautiful shades of blues and greens in this colorway, "Martha's Vineyard".
DH operates on the principle that "bigger is better" and so purchased XL sock blockers. They will fit his feet but not mine. I'm thinking this was a cry for handknitted socks of his own and am keeping them and using some of my birthday money to purchase the proper size for my feet.
Other nice gifts were received but they were not knitting related so I'll not talk about them here.