At the end of May I entered
Lia's Blogoversary Contest
. It was fun learning more about Lia, who was one of my
Stitch Marker Exchange
partners in the spring exchange. Lia and I have common favorite colors. I'm all about blue-greens in every shade and she loves blues and greens. Lia also lives in "The Blueberry Capital of the World" which is a great place to be at this time of the year. I'm envious of her access to all those yummy blue fruits. I wasn't the only one who answered all her questions correctly but my name was drawn from the hat as the winner. Lia runs a very generous contest. On Friday, I received a very heavy priority mail box jam packed with goodies.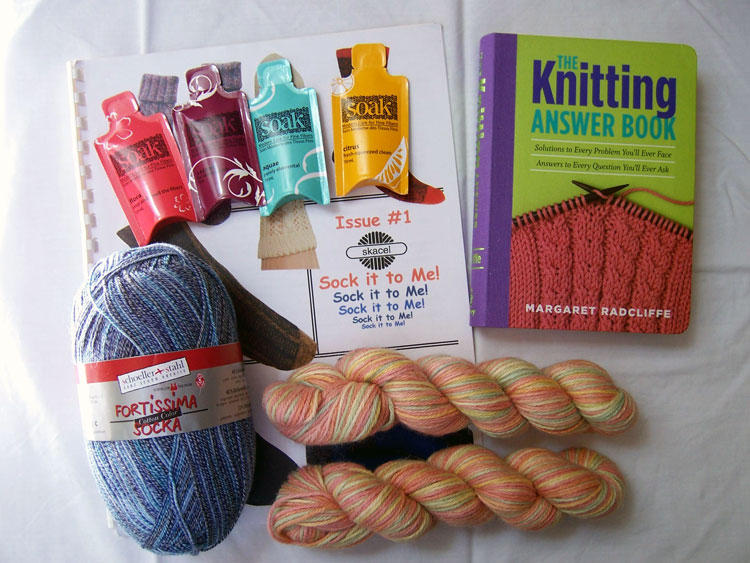 Two skeins of alpaca/silk sock yarn from Natural Dye Studio, 1 skein of Fortissima Socka Cotton Color sock Yarn (this one is screaming DH's name to me), 4 packets of Soak in various scents, The Knitting Answer Book, and Skacel Sock It to Me sock patterns (with men's sock patterns - is there a pattern here?).
And last, but not least, this adorable little guy who is unbelievably soft.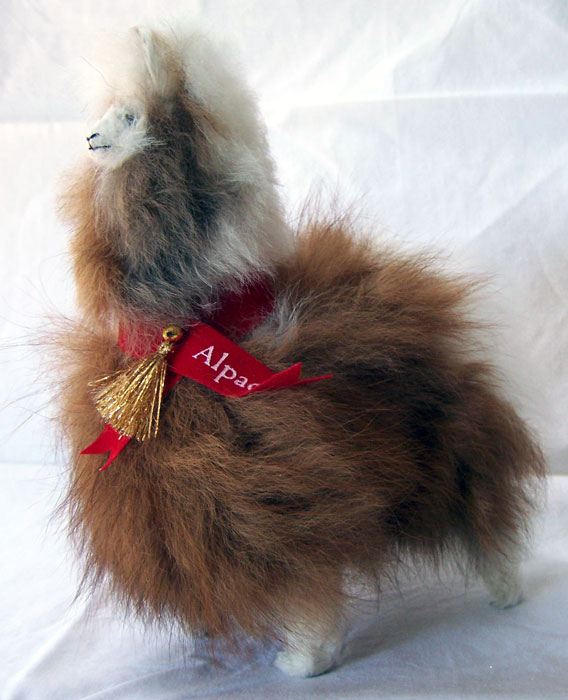 Thank you Lia!